Source: picpedia.org
Bored and frustrated during this COVID-19  lockdown, or are you finding ways to forget about the pandemic? Then perhaps it's time to learn something new. There's a range of online classes on the web to load up on some fresh ideas and insights about anything and everything. Reach out to your inner soul and allow your brain to exercise its cells. Some classes are free, and some may be more costly than the others, but it depends on your budget and your commitment.
Dance. Test your flexibility and your moves by taking online dance classes. Maybe you can open YouTube and check out the types of dances available there, and then when you enroll online, you are now sure of what you want to learn. If you're going to enhance your party moves, then take hip-hop classes. If you prefer relaxation and stretches, ballet would be perfect. James Whiteside, Isabella Boylston, and Misty Copeland are famous ballet dancers who have opened an online class for those who love to start learning ballet or those who want to polish on their turns and tiptoes.
Source: needpix.com
And who knows? There might be a classy 50 something beautiful woman who's willing to teach online aerobics class!
Foreign Language. Spanish, Mandarin, French – choose your wild. Practically almost every language in the world is available for learning online. The lockdown is the most suitable time to enroll. These will keep our chaotic and frustrated minds get interested in something that will perhaps benefit us in the future. Who doesn't get the chance to speak with a Chinese business person at some point in or lives? Business English courses are also available.
Guitar. Strumming the guitar would be nice if you can get them to sound romantic or simply in sync. Guitar lessons online are varied. There's classical, modern, and instrumental. There are also songs sung by celebrities that you can learn to tweak through your guitar, particularly those from Christina Aguilera, Herbie Hancock, Carlos Santana, and Tom Morello. Other instruments you can learn through the web while you're quarantined are the piano and violin.
Source: needpix.com
Cooking. I don't know about you, but I'm obsessed with the Food Channel. From ordinary pancakes and French toast to the restaurant-worthy cuisine, you have several options to choose from. Even Chef Gordon Ramsay teaches an online cooking class, including the basics like using the knife and other kitchen tools that we thought we knew how to use. Wolfgang Puck, Dominique Ansel, and Gabriela Camara are also teaching their cooking style online.
Writing. Writing poetry is one of the most popular online classes that are offered throughout the year. But if you're not into poetry but just want to write life or fiction stories, there's also something for you. Search the web and choose from the various forms of writing – scriptwriting, modern and classic poetry, and creative writing are taught by certified teachers and professors who are willing to share their expertise in this area. If you've always dreamed of learning from the best writers like Shonda Rhimes and Dan Brown, then you're willing to pay a little later.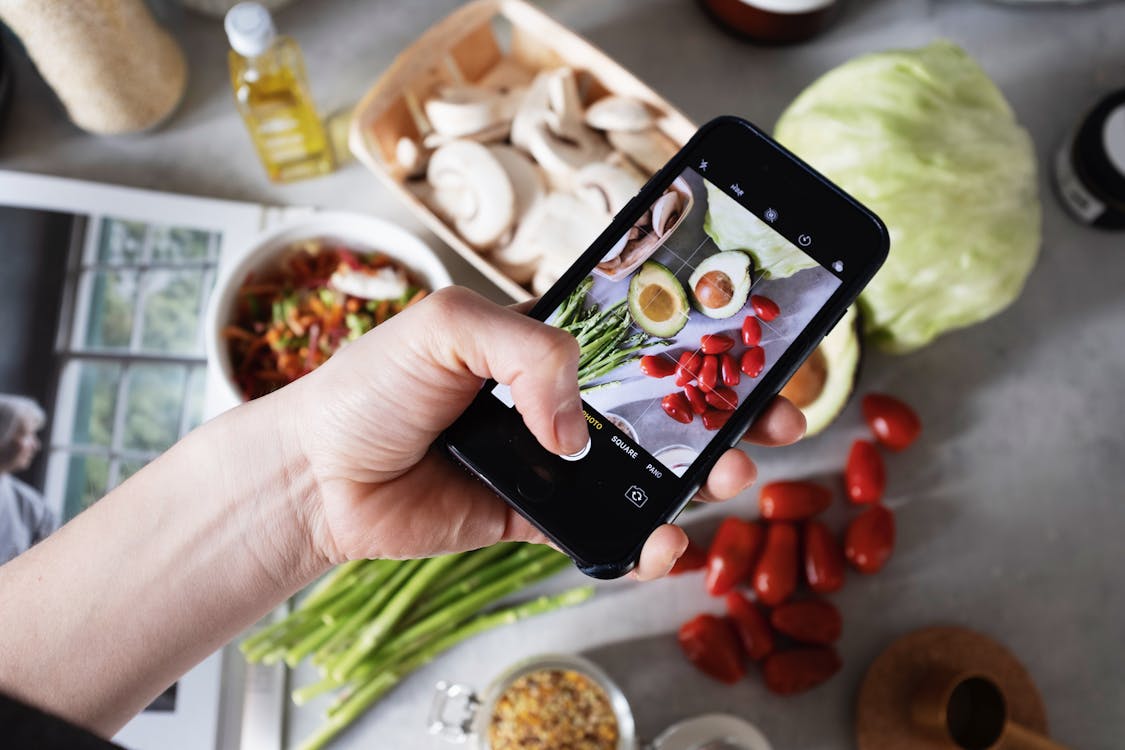 Source: pexels.com
Photography. There has to be a camera lying around in your home, one that you can put to use if you decide to enroll in an online photography class. If you don't have one, however, you can start the course using your smartphone. You'll just need to learn the basics of photography, when to capture the big moments, and how to focus on something magnificent. You won't have a hard time learning it, especially if you're already skilled at editing your phone pictures. You might even take photos of the calm and peace in the outside world.